EME141 RF Power Amplifier Kits
Please Note: that all information including pictures on this web page are copyright to Mini-Kits and must not be used on any other web site, or reproduced in any publication.
The EME141 Series Kits produce usable Linear RF output power between 1 and 2 Watts on the 3.4 and 5.8GHz bands. The design is built around the Transcom Inc MMIC devices which are internally matched and produce useful output power and gain for their size. The design incorporates a high efficiency switching power supply making it very suitable for battery operation. These Kits are particularly suited to being used with Transverters, FM ATV transmitters, and surveillance devices.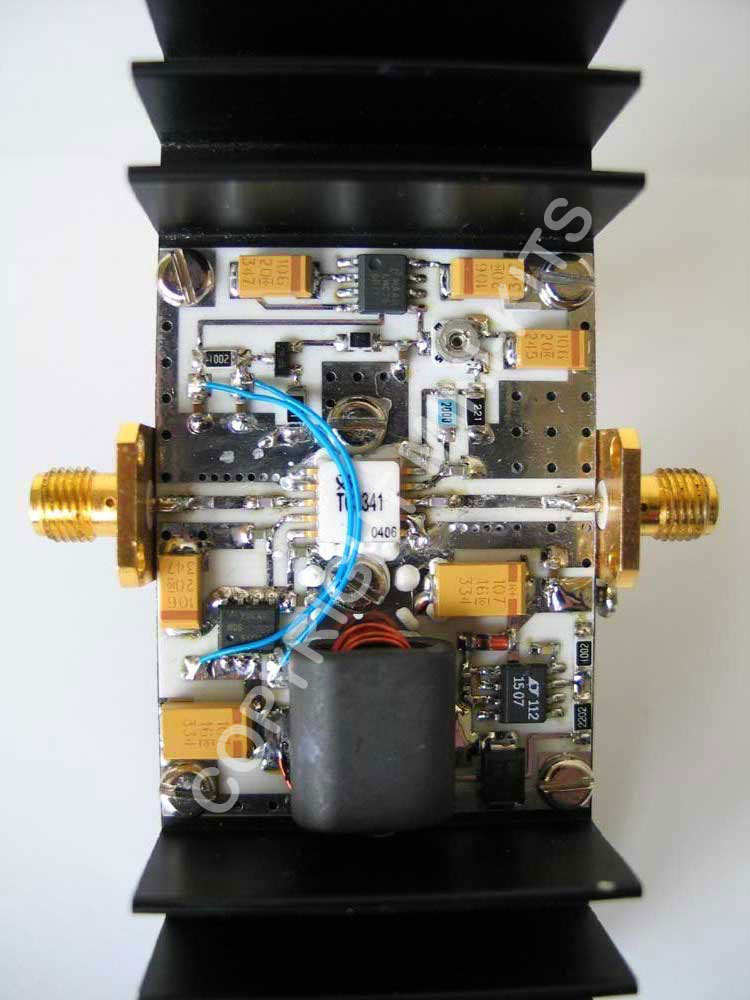 The above picture shows the EME141-3400 prototype Kit. The heat sink shown in the picture is no longer available, and it is now suggested to mount the amplifier PC board onto an aluminium plate which can then either be mounted inside an enclosure, and then the enclosure can be bolted to a suitable heats ink.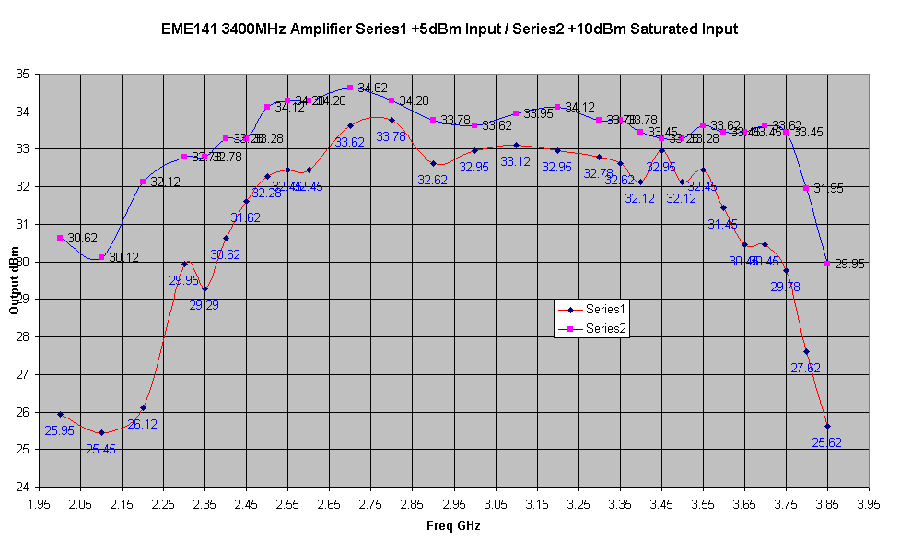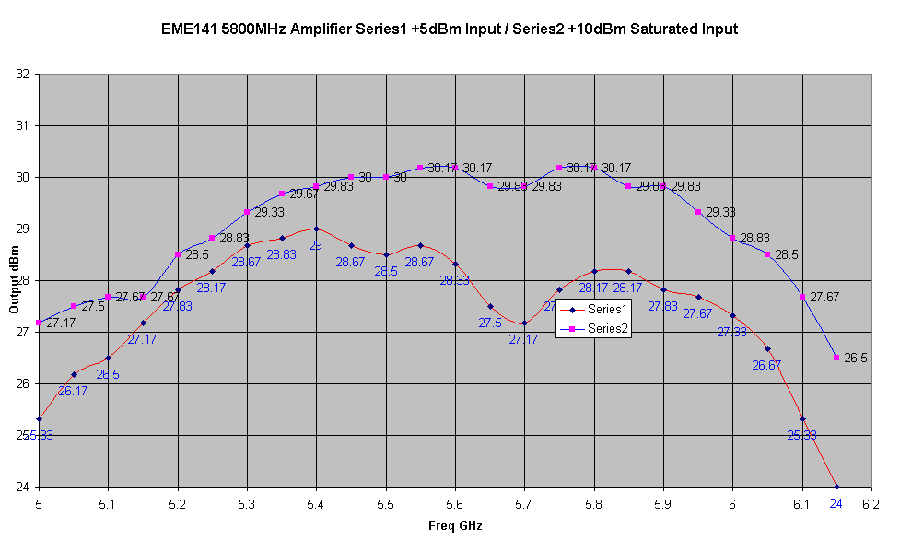 Kit Constructors Alert:
There are no reported issues with this Kit.
Kit Changes and Modifications
EME141- 3400 KIT
1/ There are no changes to this Kit.
EME141- 5800 KIT
1/ There are no changes to this Kit.
This and all subsequent pages © to Mini-Kits 1999 - 2022, All rights reserved